Home Removals Lytham St Annes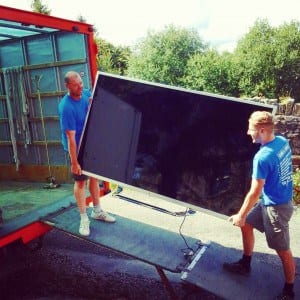 If you are looking for affordable, professional office and home removals in Lytham St Annes, we are here for you. The home removals industry in Lytham St Annes has been using similar techniques to transport furniture and goods over a long period of time. As a family run removals company in Lytham St Annes, Clark & Sons  are still using techniques that have been in place for many years. The one thing that has changed dramatically, however, is the standard and level of service provided. As an established business specialising in house removals in Lytham St Annes, we believe our customers have the right to expect a level of service of the highest standard.
The first part of the removals process will involve us carrying out a home survey. This is done to calculate the volume of goods requiring removal. Appointments can be arranged around work commitments and child care, If required. Evening appointments are also available to you. For more information about home removals, or to receive a quote, please contact us today.
Fill Out This Form To Contact Us – Removals Lytham St Annes
We aim to reply to all emails within 24 hours.
All surveys are carried out by one of our experienced removal experts in the Clark family. As one of the most reputable removal companies in Lytham St Annes, our team possess a wealth of experience of undertaking house removals, so you can be assured that you're in safe hands. Our meeting helps us to agree your removal schedule and, as a result, ensure your day of home removals in Lytham St Annes is undertaken with minimal fuss and upheaval. This begins with the delivery of the correct volume and type of packing materials, and the assignment of   the required vehicles and manpower. We will also assess which items of furniture will need to be dismantled prior to removal and reassembled at your destination. All this is done with the highest level of professionalism that is to be expected from the leading removal company in Lytham St Annes, HJ Clark and Sons.
For professional, affordable office and home removals in Lytham St Annes from a company you can trust, choose H J Clarks. 
Office Removals Lytham St Annes
If you require office removals in Lytham St Annes, HJ Clarks are here to help. You may be looking ahead to a prosperous future if you are planning to relocate your business, however, the chances are that you won't be looking forward to spending a day hauling your furniture and equipment into a van. Fortunately, there's an easier way!
Hiring a dedicated company that take pride in office removals in Lytham St Annes to take care of any heavy lifting on your behalf, can make the process a lot easier and costs less than you may think. Here at HJ Clark & Sons, we have helped many businesses in Lytham St Annes and further afield with their removal requirements.
Our time-served office removal specialists can take care of everything, from creating an inventory of your property, to loading and securing your items for transit and lifting them into place at your new company address. In short, it's our aim to ensure your office move is as stress-free as possible. That's why we believe you won't find another company for office removals that matches us on price and quality of service.
So, if you're organising a commercial relocation and require office removals in Lytham St Annes, why not give us a call? Get in touch on 01253 691 581 or complete our Online Contact Form. We'll be happy to help however we can!
Why Choose Our Removals Company in Lytham St Annes?
Our service is always customer focused, and we aim to exceed your level of expectation of what is required of a removal company in Lytham St Annes. Nothing is too much trouble for our team at HJ Clark and Sons. Our distinctive orange and white vehicles are kept in immaculate condition to give you the confidence that your belongings are being transported safely and free from damage.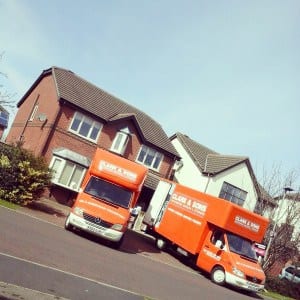 On the day of transportation, our crews will arrive promptly at 8am. Our schedule allows our team the time required to load your furniture, safely and securely, into our vehicles prior to midday. All polished furniture and soft furnishings will be wrapped to the highest standard using purpose-made, heavy-duty, in-transit furniture blankets. This eliminates the possibility of your items being damaged while in our care, we are one of the most trusted removals companies in Lytham St Annes.
Generations of experience means we are able to take the much-needed precautions when transporting your items. We will even protect awkward corners, banister rails, mule posts and door frames as standard to avoid damage to both your property and furniture. This ensures your house removal is undertaken with speed and efficiency.
With our attention to detail and care we put into every job we undertake, you can trust in HJ Clarks to deliver the service required for your Lytham St Annes removals.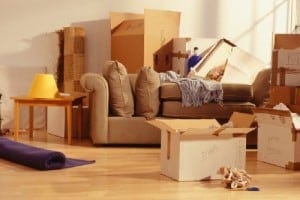 "From your first call to Clark & Sons Removals & Storage, I can assure your experience with us will be one you will feel confident in using again, and one you'll recommend to your family and friends." Michael Clark – Owner
To discuss any of our services for removals in Lytham St Annes, or to arrange a free home survey, please contact Michael Clark on 01253 691481.
Other Areas We Also Serve Include:
Removals Blackpool    Removals Poulton Le Fylde    Removals Preston    Removals Fleetwood
Can you offer a no-obligation quote?
Of course. You are under no obligation to accept our quotations.  During our moving day services, our team conducts site surveys, so we can assess the potential risks and plan the removal, packing, and so on at the proper time.
Is it possible to offer tips on home removals in Lytham St Annes?
Undoubtedly. Our services make decluttering and packing easier than you thought possible. Clark & Sons makes packing removal boxes quick and easy.  Our website provides a wealth of information. Please browse our content or contact us if you have questions.
Is it possible for you to break assemble and reassemble items?
No problem! A set of office or home furniture can be easily disassembled and reassembled. In many cases, large pieces of furniture must be disassembled before they are removed. Clarks & Sons is fully equipped to dismantle large furniture after moving, and is also able to reassemble the furniture upon entering your new home.
Do I need to give you a heads-up?
If you are planning an office or home removal in Lytham St Annes, we recommend that you provide us with at least 4-6 weeks' notice, so we can prepare site surveys and prepare for risk assessments. Some jobs can be accepted with less notice, so 4-6 weeks is a general guideline to follow.  If you have a shorter moving deadline, please do not hesitate to call us.
Can you arrange the full removal in Lytham St Annes?
Clark & Sons can handle the whole removal process from start to finish.  Our services extend beyond the start-up process to assisting you with unloading your household goods when you move into your new property.
What is your expertise in major and domestic removals in Lytham St Annes?
The movers at Clark & Sons can handle small and large removals for any property type, including offices, houses, apartments, and flats. We take this responsibility very seriously.