HJ Clarks Removals Poulton
When looking to store the contents of your home, you should always use a Removals company that offers their own storage facility. This eliminates your goods being handled by a third party unnecessarily. At Clark & Sons Removals & Storage, we operate our own purpose built container storage warehouse. We run this service hand in hand with our Removals service. Eliminating the need for a third party Storage company.
Fill Out This Form To Contact Us – Removals Poulton Le Fylde
We aim to reply to all emails within 24 hours.
Our customers use our storage facility for a number of reasons
Building work being carried out and contents of certain rooms need to be stored to prevent getting damaged.
Decorating room in your home? To help we can collect your furniture for a short period of time whilst you carry out your project. We can then return your goods when you are ready.
Decluttering rooms to make room for visitors or maybe a new arrival or addition t9 the family. We can collect your goods for as long as you require storage.
We offer storage for 24 hours up to 24 months and beyond.
HJ CLARKS | REMOVALS POULTON LE FYLDE | POULTON LE FYLDE STORAGE | AN HONEST LOCAL SERVICE
Storage – Removals Poulton
The main reason for storage is a shortfall in sales completing and moving out dates. Initially, this can be discussed and arranged at the point of survey or at very short notice. Should an unexpected problem occur close to your moving date. With five generations of experience in the Removals and Storage industry, we can accommodate your needs. HJ Clarks are help to ensure your goods are stored safely. Then they then are delivered on to your new home upon request.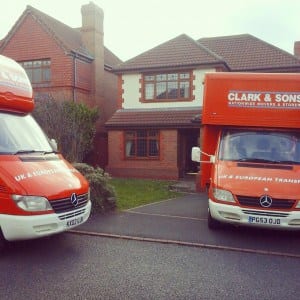 Firstly, we offer our purpose built 250 cubic feet wooden furniture storage containers at a rate from £10.00 per week. Secondly, our containers are housed inside our purpose built container warehouse and are sealed upon being loaded. Thirdly, and most importantly, they are not reopened until you require delivery to your new home. Moreover, we extend our insurance cover to you whilst we store your goods at very competitive rates for both short and long terms customers.
Short term goods are all loaded by our trained crews in a fashion to ensure your goods are stored to a high standard and loaded correctly. All polished furniture and soft furnishings are wrapped using heavy duty furniture blankets. This is to ensure your goods are not rubbed or marked whilst in our care.
HJ CLARKS | REMOVALS POULTON LE FYLDE | POULTON LE FYLDE STORAGE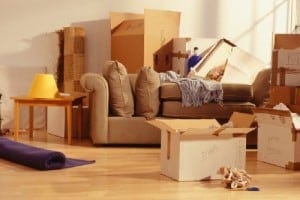 Long term goods are export wrapped on collection ( subject to survey) to add extra protection whilst in storage. All furniture and soft furnishings are export wrapped using heavy duty paper blankets to keep your goods well protected in storage for a longer period of time.
In conclusion, we arrange onward delivery to any part of the UK, local and distance, Ireland and into Europe.
HJ CLARKS | REMOVALS POULTON LE FYLDE | POULTON LE FYLDE STORAGE
Each container has a unique storage reference number and location in our warehouse to ensure your goods are stored safely and effectively. Larger items such as ladders, pianos, large garden furniture are palletised, marked with your storage reference and stored safely in our mezzanine storage area. We openly invite customers to come and view how we store your goods whilst in our care, for your peace of mind.
"HJ Clarks have invested time and resources into our warehouse to ensure we can give our customers the finest storage service and are proud to be able to offer our storage services to our customers and can assure you that your goods are in safe hands whilst in our care " Michael Clark – Owner
ARRANGE A SURVEY
In conclusion, to discuss any of our services to arrange a free home survey, please contact
Michael Clark – 01253 691481
HJ CLARKS | REMOVALS POULTON LE FYLDE | POULTON LE FYLDE STORAGE