HJ Clarks Removals Fleetwood
Here at HJ Clarks, we are aware moving house can result in stress and upheaval for everyone involved. By keeping in regular contact with our customers throughout the process, we ensure the removal is completed with minimal fuss. From your initial enquiry, we dedicate ourselves to satisfying all your removal and storage needs in the Fleetwood area.
With generations of experience of commercial and house removals in Fleetwood, we can react to every removal and storage eventuality. If required, times and dates can be altered to suit you. As we exclusively use our own crews and vehicles, you can be confident your house removal will be carried out quickly and efficiently.
As a leading removal company, our crews are kept well-informed in advance of all your special requirements. This can include the sensitive handling and wrapping of fine art, furniture or fragile ornaments. Being an experienced removal company in Fleetwood, our work is never contracted out. You can be assured that our removal team will arrive promptly and in possession of all the correct equipment to ensure your removal goes smoothly.
Fill Out This Form To Contact Us – Removals Fleetwood
We aim to reply to all emails within 24 hours.
We are a removal company that is with you throughout every part of the moving process. Your whole removal will be overseen by HJ Clarks owner, Michael Clark. This is to ensure you receive a first class, stress-free service.
By operating a small fleet of purpose built furniture vehicles we have the flexibility to access all types of property, even those with limited access or parking restrictions. By using our in house crews and vehicles, we can ensure that on the day of your move everything is safely loaded by midday.
HJ CLARKS | REMOVALS FLEETWOOD | FLEETWOOD STORAGE
Purpose Built Solutions – Removals Fleetwood
To ensure the safety of goods during your house removal, we use our own purpose-built packing cartons. Arrangements will be made for these to be delivered to your home well in advance of the date of your move. This will give you ample time, should you prefer to pack your own belongings. To find out about all our packing options don't hesitate to call one of our removal experts.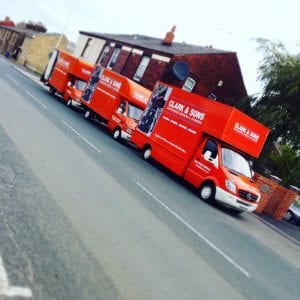 Wherever possible we endeavour to recycle all packing materials and use 100% recyclable packing paper. The quality of our packing materials is of prime importance to us. As a result, our company designed custom-made cartons which have been rigorously tested to ensure that goods inside the carton avoid damage when being transported. All our materials are costed into your final removal quote, subject to home survey, which also includes delivery to your home address.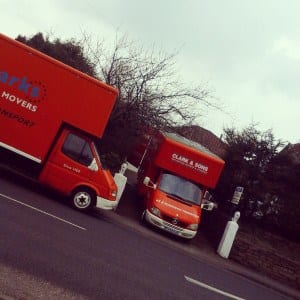 "I firmly believe the service we provide our customers with sets us apart from our competitors. This is the reason our customer base has kept us in business for five generations. And hopefully for five generations to come" Michael Clark – Owner
To discuss any of our services or to arrange a free home survey, please contact HJ Clarks today – Your local removal company in Fleetwood – on 01253 691481
HJ CLARKS | REMOVALS FLEETWOOD | FLEETWOOD STORAGE | HJ CLARKS COMPLETE REMOVAL SERVICE