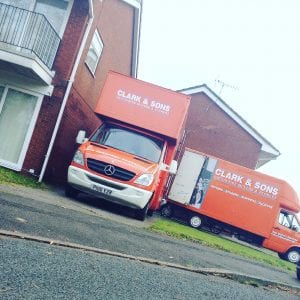 Your choice of house removal company is an important one. Here at Clark & Sons Removals & Storage, we have been operating our removal business for over five generations. This has led us to offer a respected domestic service for home removals in Preston.
As a family-owned removals company, we have a wealth of experience and knowledge within the removals and storage industry. When undertaking house removals in Preston, we can arrange a free, no obligation home survey for you. No two house removals are the same; each home will have different levels of access and types of furniture that needs to be transported. Our free home survey ensures we gain all information required to guarantee you a smooth removal experience. It will also enable us to allocate the relevant vehicles and manpower for your move, which eradicates the possibility of unforeseen issues arising on the day of the removal. All factors are taken into account, such as vehicle access, parking requirements, and weight and width restrictions relating to our vehicles.
Fill Out This Form To Contact Us – Removals Preston
We aim to reply to all emails within 24 hours.
Office Removals Preston
As a business owner, the prospect of moving to a new premise may seem exciting. However, the chances are, you won't relish spending a day hauling desks and equipment from one office to another quite so much. Fortunately, by hiring the right office removals company, you can make the experience much less stressful.
If you're in the Preston area and preparing to move to a new business location, please consider HJ Clark & Sons. We're an experienced family-run business and have been helping local businesses relocate for more than a century.
Whether your business is a small concern or a large national company, we will provide you with the same attentive, professional service. When the big day arrives, our office removal specialists will be on your side to make sure the planned office move goes without a hitch.
We have a fleet of office furniture removal vehicles ready to meet your business' transit needs. You can count on our team to take inventory of your property, before loading and securing it for transit and then lift everything into place at your new premises. We will take every care to ensure your equipment arrives at the new office in perfect condition.
Thanks to the prompt, reliable service we deliver time and time again, our office removal services come recommended from many business owners in Preston and further afield. To learn more, please get in touch on 01253 691 481. Alternatively, fill out our Online Contact Form and a member of our team will respond to you as soon as possible.
Hassle-free House Removals Preston
Our home survey will take approximately 20 to 30 minutes and is a good chance for you to ask any questions, detail any requirements or voice any concerns you may have, with regard to the process of home removals in Blackpool and the surrounding areas.
A Market-Leading Company for Removals in Preston
When preparing for a removal job, we will use the survey to calculate materials you may require for packing and wrapping should you choose to carry out the packing of your goods yourself prior to your moving date. Whilst we offer our removals in Preston, we also cover Blackpool, Poulton, Lytham St Annes and Fleetwood.
On the day of your removal, our eye- catching, branded, orange and white vehicles will arrive at your door for a prompt 0800 start to ensure our crews load our vehicles in full for midday.  Upon arrival, our team will wrap awkward corners, banisters and mule posts to protect against damage to your property and furniture. Heavy-duty floor protectors are used on carpets and wooden floors to keep them clean and dry should the weather be inclement.
If required, our removal team can dismantle and reassemble furniture (subject to survey on the day of your move should it prove difficult to be transported through the property whilst built.
On loading our vehicles, we wrap all polished furniture and soft furnishings using heavy-duty, in-transit furniture blankets. This is to ensure your goods are loaded safely and travel securely without damage whilst in our care. We use mattress protectors as standard on all moves to keep your mattresses clean and dry during transit.
Clark & Sons are among the most prestigious removal companies in Preston. We deliver our purpose built packing cartons in advance of your removal date for you to pack your goods, if you've decided to pack yourself. We use recyclable packing paper for glassware, China and ornaments. HJ Clarks deliver these cartons for free and collect them once unpacked for recycling. We also use wardrobe cartons on every move to transport your hanging garments without fuss.
LET CLARK & SONS CARRY OUT YOUR PACKING
As part of our service for removals in Preston, we offer a full and part packing service to all of our customers. We can pack from one carton of valuable China to a full house, including garage contents (subject to survey).
Upon survey, we will calculate the amount of cartons it would require to pack your home. We understand that our customers may not have the time to carry out time-consuming packing, which is why we can also provide the following services –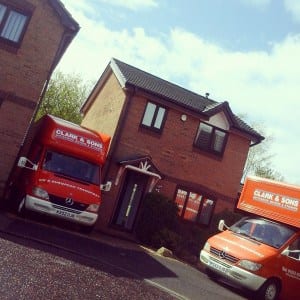 * Packing of your glassware, ornaments and China – Our professional, experienced crew will use our purpose built packing cartons to safely pack away your fragile goods.
* Packing of your kitchen – We understand that kitchens may need to be used up until your move day. If this is the case, our team can pack away your kitchen on the day of your removal.
* Full packing service the day before your moving date by our trained, professional and experienced crews to ensure our vehicles are loaded in full for midday on your moving day.
* Professional export wrapping of large pictures, mirrors , televisions and antique furniture.
At HJ Clark and Sons, we use our own purpose built packing cartons to ensure your goods are packed securely and travel safely. Please enquire about these services and we can tailor your removals in Preston, to meet your requirements and budget.
To discuss any of our services or to arrange a free home survey, please contact
Michael Clark – 01253 691481
Is it possible for you to disassemble and assemble furniture?
That's a given! Whether it's furniture for your home or office, it can be disassembled and reassembled. Before being removed from a property, large furniture is often disassembled, and when you move to a new house or apartment, our team at Clarks & Sons can assemble your furniture for you after it has been disassembled.
Can I get a free quote from you?
Absolutely, free quotes are provided without any obligation. We conduct site surveys throughout our moving day services so that we can conduct risk assessments and develop an appropriate strategy for packing, removals, and so forth. If you are looking for a professional removals company in Preston, contact us today.
Do you need a lot of notice?
A minimum of 4-6 weeks' notice is ideal before we start working on your office or home removal in Preston, so we can get everything 100% accurate and plan for site surveys and risk assessments. A general guideline of 4-6 weeks should be used, since some jobs can be accepted with much less advance notice.  However, please feel free to call us anytime if you have a shorter deadline for moving.
Would you be willing to move small and large items?
Indeed. You can choose from small or large removal services with Clark & Sons whether it's for an office, an apartment, a house, or a flat.
Is there any advice you can offer about moving homes?
Undoubtedly. From decluttering your home to packing, Clark & Son will help you prepare removal boxes in under a minute.  We are a reputable removals company in Preston, contact us right now if you have questions.
Will you plan the full removal?
Our removal technicians can take care of everything from start to finish.  When you move into your new property, beyond initial contact, we help you unload all of your belongings.
What makes Clark & Sons the right choice?
What doesn't? Taking advantage of advanced resources and materials is central to our fast, convenient, and professional service. If you book us for your office or house removals in Preston, you can be rest assured that you are getting great service as we always put our customers first. Get in touch with us today. 
Would it be possible to move me to another location outside of Preston?
Absolutely! Whenever you move to a new property anywhere in Lancashire, the Clark & Sons team can assist you.  Our team will plan and execute the move wherever they are to another location.